Fabulously pink!
The Fabulous Pink Cadillac is a gorgeous 1966 Sedan de Ville four-door model in vivid and vibrant Californian Candy Pink, the only one of its kind in Britain. It is nearly 21ft long and 7 feet wide and seats 5 passengers in comfort. It has been used frequently in films and TV and is available for weddings, civil partnerships, receptions, advertising, and promotions. If you want to arrive in something unique then give our fabulous pink Cadillac a try. We are sure you will love the attention.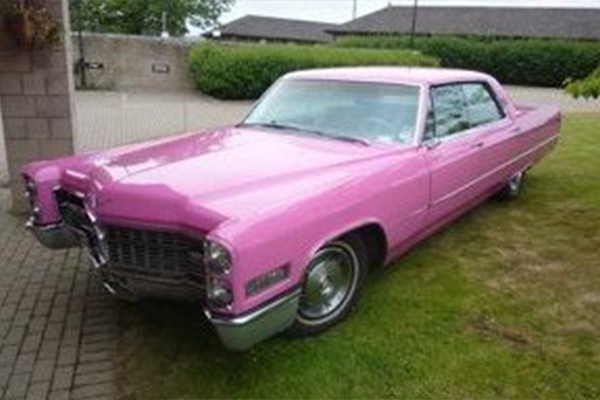 Committed service
All our cars come with a chauffeur who is qualified and experienced in driving vintage cars. 
The main thing that sets us apart is that we guarantee to only accept only one commitment all day, so we will never put you in that awkward situation by looking at our watches, anxious to rush on to the next booking.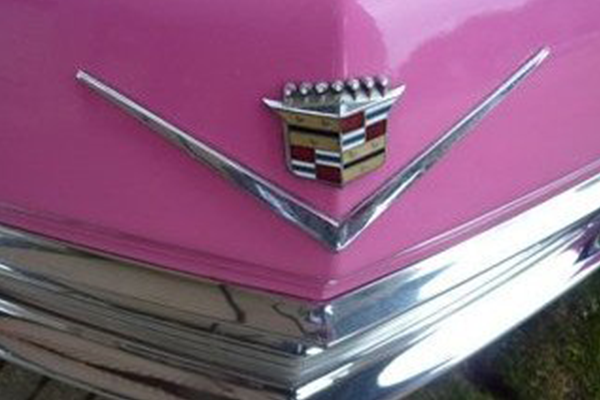 Reliable partnership
We give you the car for as long as you like within reason and for as many journeys as are practical and quote you a firm, fixed, all-inclusive price on the telephone. We are based in Newcastle but covering Sunderland, Gateshead, South Shields, North Shields, Washington, and Durham.
Check out our range of other classic and vintage cars and book one for your big day!